joevivona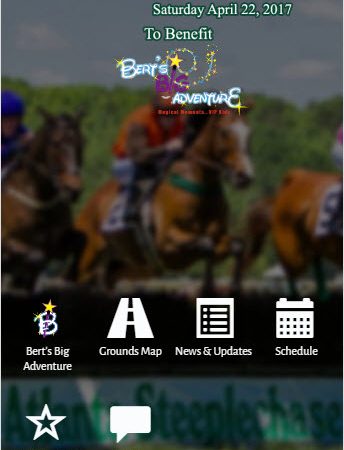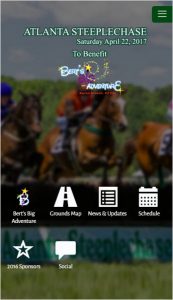 In early 2016 the Atlanta Steeplechase was looking for a way to get attendees to engage more at the annual event. Attendees were lacking information, not able to find areas of the race grounds and were never sure when events were happening. In addition, with printing costs rising and the inability to distribute materials over the large area of the grounds – a new way needed to be found.
As long time patrons of the Atlanta Steeplechase – we saw a way to couple technology with the attendees, while also engaging a more mobile customer base and a younger millennial base.
The Atlanta Steeplechase mobile app, combines traditional information – sponsors, calendar of events, grounds information, directions – with push notifications for events, race results, live auctions and the ability to communicate with the Steeplechase staff during race day.
By using word of mouth and a couple of email blasts to the registrants – the mobile app was installed by 1 out of every 3 families who attended the Steeplechase in 2016. Going into 2017 – the app will be evolved to show larger return on investment for sponsors (through push advertising and promotional codes/coupons), provide earlier notification around dates and connect return attendees with the event.