Well it's been a furious summer here at Technology One. We've gotten the opportunity to dive into the development of BlackBerry 10 Applications using the Native Cascades Development Framework, and it's been a blast! Yesterday we released our first consumer application, tideWatch.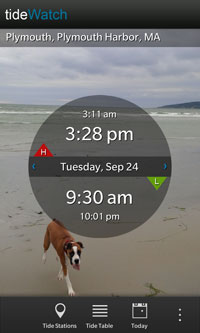 We are still in the business of building B2C and B2B apps, but hey we love the beach, and we wanted a fun project to do a deeper dive into Cascades and how it can help us build highly optimized mobile applications:
Offline data caching
GPS integration
Real-time access to NOAA Tide Prediction Data
Multi Tide Stations
User customization capabilities
Camera integration
We've been more than pleased with the results. The Cascades Framework has resulted in a smooth and responsive application. In future posts we'll go a bit more in depth on the coding of this application.